JLHC99 vs. SpookytaSmile | Analysis - Chess.com
Yes, im the guy with the same profile pic as my fandom pfp.
I was trying to make my opponent's queen go back to D1 after his 12th move. I wanted to checkmate him early by using my queen and knight against his cornered king, but he moved his queen to E1. The computer saw that as a mistake, but imo it is a good move.
So, I used my bishop and pawn to bait the queen to go back to D1. The computer saw that as a blunder, then I quickly checkmated my opponent.
And yes, i'm 217 rating.
Anyways see my first brilliant move in my history of being in the chess.com I did a few matches ago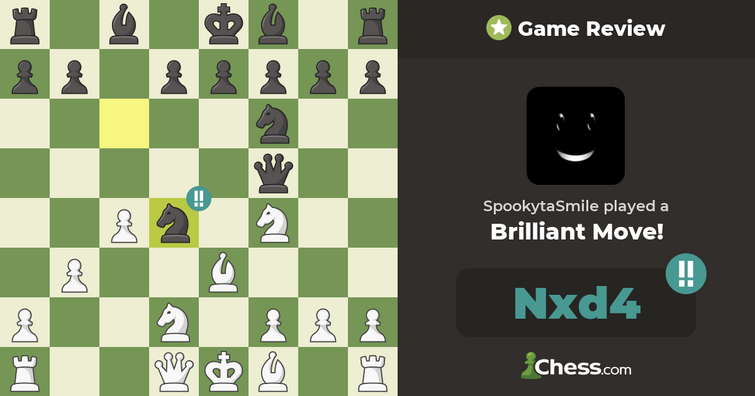 "For around every brilliant move, you get 100 blunders."
-PlayKanKan
Also, I just started on the chess.com a month ago.